Members of the "On My Honor Society" make the world a better place and support local Girl Scouts by making a recurring monthly gift of $19.12 (in honor of the year Girl Scouts was founded). Membership benefits include a welcome gift, recognition on our website, updates about the impact of your gift throughout the year, and a year-end tax deduction letter.
Continue >

At this pivotal moment in our society, we have an obligation to speak out against injustice when we see it and to work harder to become an organization that actively promotes inclusion and equity for all.
Read More from CEO, Amy Dosik
Continue >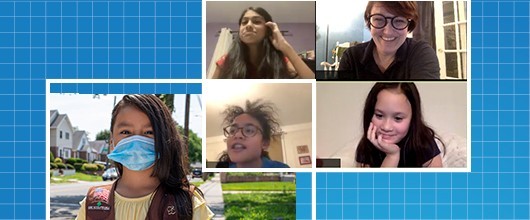 Keep your troop going strong with these specially adapted badges, Journeys, and activities for virtual and safe in-person meetings, as well as current COVID-19 guidelines and resources. We're here to support you as you help your troop thrive.
Continue >

SOCIAL MEDIA FEED