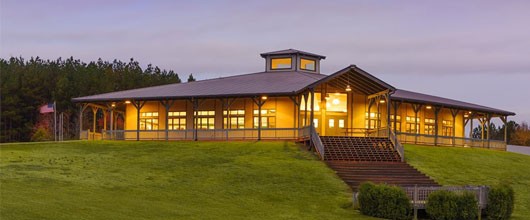 Our Camps
Sometimes you just want to get away from it all. We get it. That's why you can focus your whole Girl Scout experience on getting outdoors.
You'll develop the kind of outdoor skills that are hard to get anywhere else. Skills like building a campfire, zip lining, or sailing across a lake. Hey, how about adding some horseback riding, rock climbing, and archery to the mix?
Camp Open House
Explore camp before summer starts! Take a beautiful afternoon drive to camp to meet with the Camp Director and staff team, tour the property, explore the cabins and tents, and wander the trails at YOUR camp!
Camp Misty Mountain
Open House: Troop, Family, and Community Fun Day!
Sunday, May 22, 2016 10 a.m. - 4 p.m.
Cost to attend? FREE! (additional program fees below)
Pony Rides ($10/person)
Canoeing ($5/person)
Tie-Dying ($2/person)
Pack a lunch, load up the car, and make this a great day out to explore camp for your Troop or Family!
Camp Pine Acres
Sunday, February 21, 2016, 2 p.m. - 5 p.m.
Sunday, May 1, 2016, 2 p.m. - 5 p.m.
Camp Timber Ridge
Sunday, March 13, 2016 1:30 p.m. - 4:30 p.m.
Sunday, May 1, 2016 1:30 p.m. - 4:30 p.m.