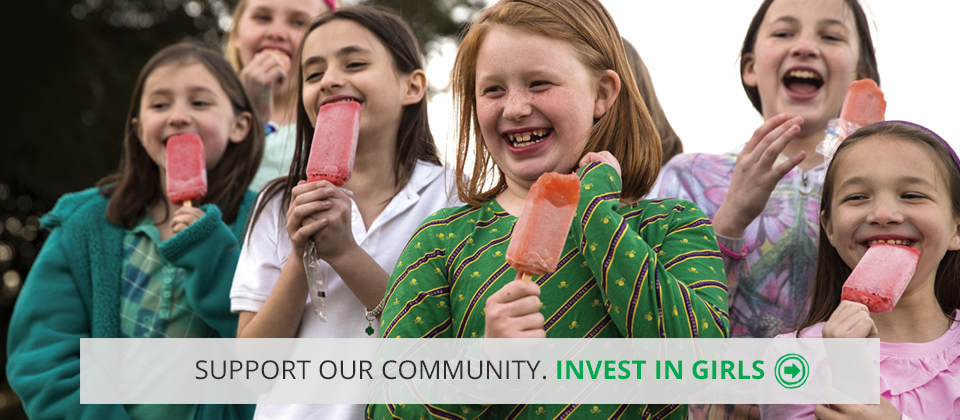 Invest in Girls, Change the World
Last year, 36,000 Girl Scouts across 34 counties in Greater Atlanta discovered their strengths, connected with others, and took action to make our world a better place. They explored interests from outdoor adventures to STEM to financial literacy, devoted 444,291 hours of service to our community, and managed the business of selling millions of boxes of cookies.
WHAT YOUR DONATION SUPPORTS:
100% of your donation to annual fund will directly support girls and volunteers in our 34 county Council area.
$25 donation - Covers the cost of a Girl Scout membership for a full year!
$50 donation - Cares for and feeds a camp horse for four days
$100 donation - Gives an Outreach Troop the materials to earn a STEM badge
$250 donation – Provides financial aid to give a girl a week of day camp
To contact the Fund Development team, please call Laura Disque, 770-702-9249 or email her at ldisque@gsgatl.org.